Jacobs Engineering Group relocating global headquarters to downtown Dallas
Tuesday, November 15th, 2016 and is filed under Construction, Economy, General, Housing Affordability, Housing Market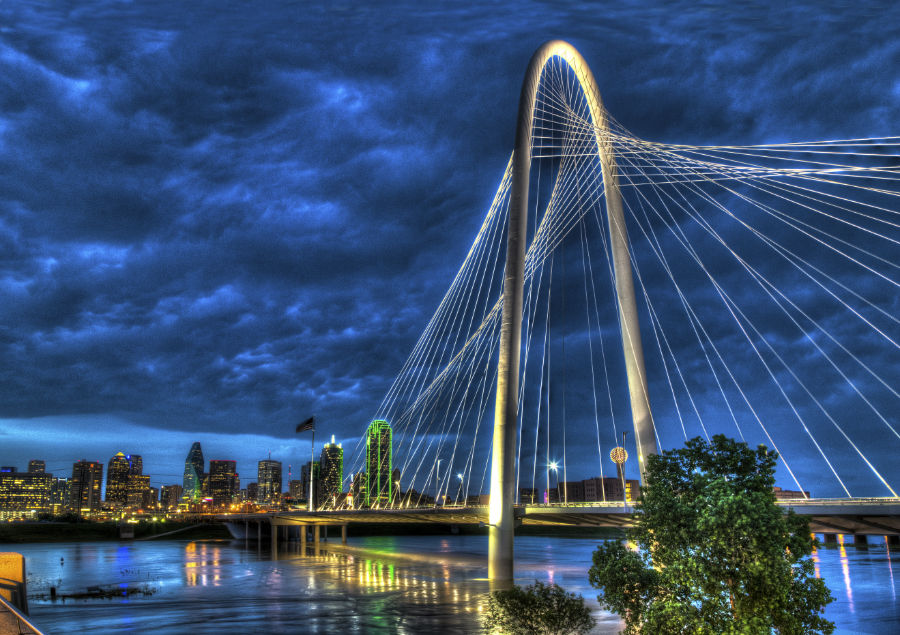 MORE JOBS, MORE PEOPLE . . . LESS HOUSING?
Recent good news for the Dallas-Fort Worth economy came from Jacobs Engineering Group and its announcement that it was relocating its global headquarters to downtown Dallas1. Jacobs is no stranger to DFW – the company has had a presence in the area for close to 30 years. But the move means that major operations are coming to the Dallas CBD, along with a workforce more than 700 strong.
As we've mentioned in previous blogs, Jacobs Engineering is not the only one pinpointing North Texas for its corporate home. State Farm has settled into its Cityline digs in Richardson, TX, while Toyota, Liberty Mutual Insurance and JPMorgan Chase are waiting to move into – and around –  Legacy West Village in Plano, TX. And these are the major headliners. Smaller, quieter corporate relocations are also occurring in areas including Alliance in north Fort Worth, and Austin Ranch in The Colony.
Relocations and expansions are terrific economic drivers for North Texas. The problem, however, is finding enough living locations for the expanded workforce.
The Good News: Continued Economic Expansion
The Federal Reserve Bank of Dallas' September economic report about Dallas-Fort Worth pointed to good things2. Specifically:
Metroplex September employment grew at an annualized rate of 5.3%.
Third-quarter job growth was the fastest in Dallas and Fort Worth, beating out the other Texas metros. Specifically, Dallas boasted an annualized 4.9% job growth, with Fort Worth following at 4.2%.
The Dallas Fed's metro business-cycle index for Dallas climbed 5.7% in September, on pace with August's increase. The Fort Worth index, in the meantime, increased a whopping 7.9% in the same period, following a 2.7% rise in August. Year over Year, the Dallas index increased by 4.6%, and the Fort Worth index by 2.6%.
Furthermore, Dallas unemployment remained flat in September to 4.0%, according to the Bureau of Labor Statistics3. Further west, Fort Worth's unemployment rate stood at 4.2%4. Both numbers are lower than the unemployment rate in Texas (4.8%) and the United States (5.0%).
"Business-cycle indexes point toward continued growth for the metroplex," the Dallas Fed wrote, and for good reason.
The Not-So-Good News: Lack of Housing
Housing inventory remains very tight. When it comes to multifamily:
50,000 units were under construction in the Metroplex as of Q3 2016 (according to MPF Research)5.
Axiometrics' most recent figures pointed out that occupancy in Dallas-Plano-Irving was 95.1%, and 94.9% in Fort Worth. According to Axiometrics considers 95% is a "full" market.
Among single-family statistics:
There were 27,508 homes available for sale in September 2016, according to the North Texas Real Estate Information Systems6. The number of available houses has trended down for the past several years.
More than 29,038 homes were under construction by the end of 20157.
NTREIS8 put the available housing inventory at 2.8 months. In fact, the homeowner inventory has continually declined since 2014. The inventory of a market in equilibrium is 4-5 months.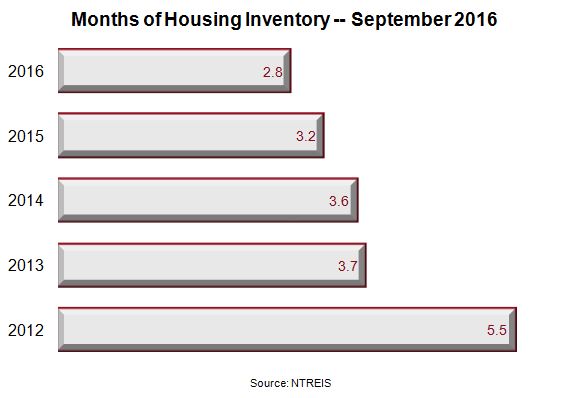 What It Means
Corporations are attracted to North Texas for many reasons – cost of living and doing business, centralized location and low housing costs. The growing lack of housing, however, could change, especially as demand continues increasing. Certainly, buying a house or renting an apartment will be less expensive in DFW versus, say, California or New York. But look for prices and rents to continue increasing, as housing markets struggle to reach equilibrium.
[1] Candace Carlisle (Oct. 24, 2016). "Global Engineering Firm to Relocate Headquarters from California to Dallas." Dallas Business Journal. Retrieved from http://www.bizjournals.com/dallas/news/2016/10/24/jacobs-engineering-global-hq-dallas-california.html
[2] "DFW Economic Indicators (Oct. 25, 2016)." Federal Reserve Bank of Dallas. Retrieved from http://www.dallasfed.org/assets/documents/research/indicators/dfw/2016/dfw161025.pdf
[3] Dallas-Plano-Irving (September, 2016). Bureau of Labor Statistics. Retrieved from http://www.bls.gov/regions/southwest/tx_dallas_md.htm.
[4] Fort Worth-Arlington (September, 2016). Bureau of Labor Statistics. Retrieved from http://www.bls.gov/regions/southwest/tx_fortworth_md.htm
[5] Federal Reserve Bank of Dallas.
[6] "Monthly Indicators, September 2016." NTREIS, retrieved from http://www.ntreis.net/documents/NTREISSTATS_18102016132013.pdf.
[7] Building Permit Data for Dallas-Fort Worth-Arlington, TX (September 2016). Real Estate Center at Texas A&M University. Retrieved from https://www.recenter.tamu.edu/data/building-permits#!/msa/Dallas-Fort_Worth-Arlington%2C_TX
[8] NTREIS