Making Sense of Job Metrics
Monday, March 6th, 2017 and is filed under Economy, Financing / Mortgage, General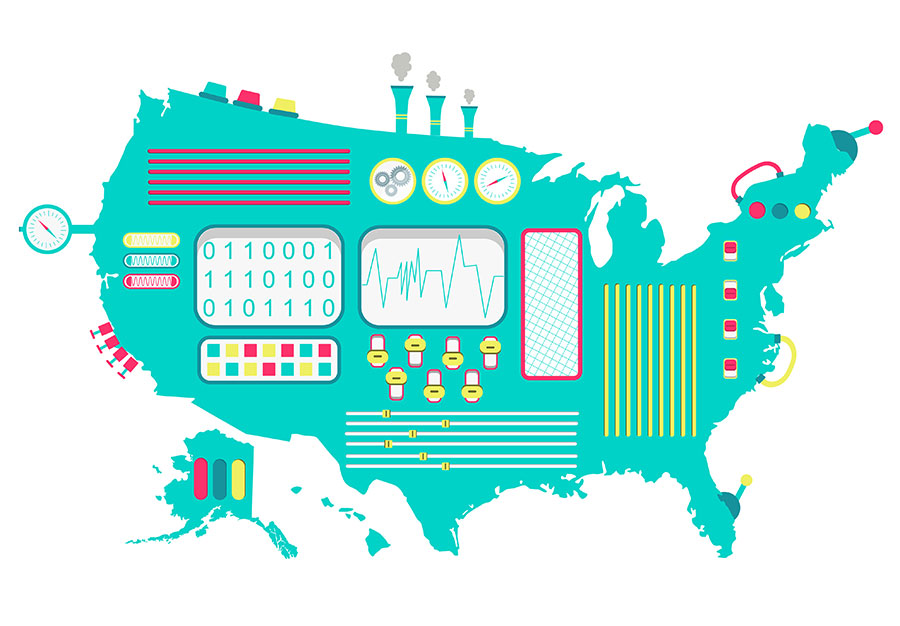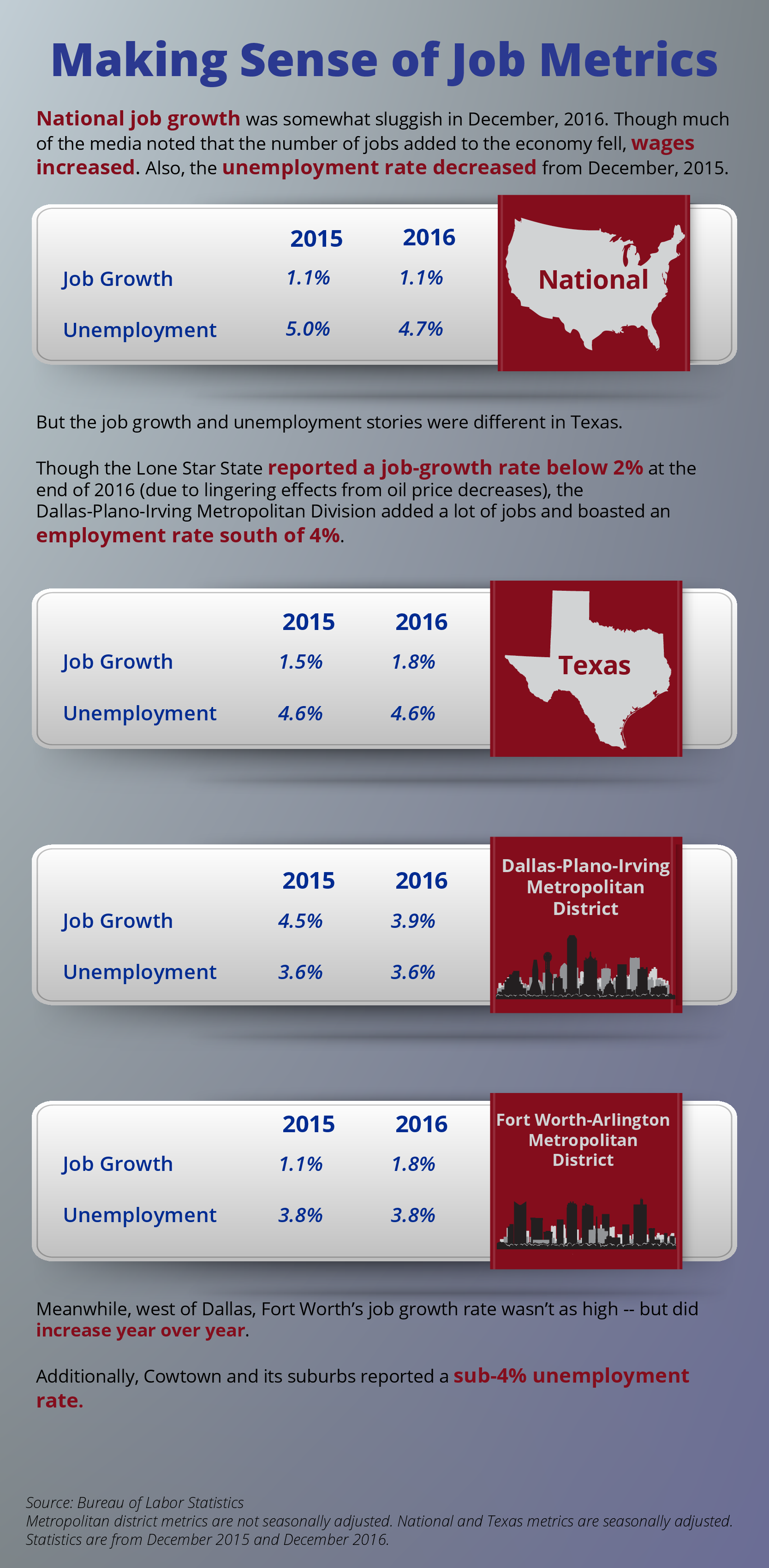 Job Statistics
National job growth was somewhat sluggish in December, 2016. Though much of the media noted that the number of jobs added to the economy fell, wages increased. Also the unemployment rate decreased from December, 2015.
But the job growth and unemployment stories were different in Texas.
Though the Lone Star State reported a job-growth rate below 2% at the end of 2016 (due to lingering effects from oil price decreases), the Dallas-Plano-Irving Metropolitan Division added a lot of jobs and boasted and employment rate south of 4%.
Meanwhile, west of Dallas, Fort Worth's job growth rate wasn't as high — but did increase year over year.
Additionally, Cowtown and its suburbs reported a sub-4% unemployment rate.