Examining Rowlett, Texas Housing Market
Monday, January 23rd, 2017 and is filed under Construction, Economy, General, Housing Affordability, Housing Market, Housing Starts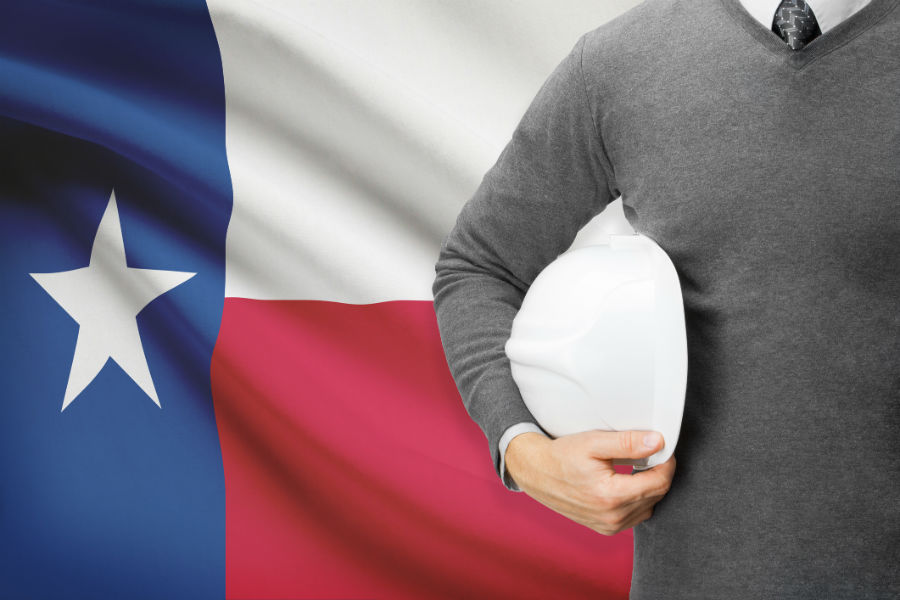 SMALL ROWLETT – BIG NEWS
One piece of interesting news within Dallas-area development community these days consists of a 262-acre, master-planned community dubbed "Bayside." The $1 billion community will offer 3,445 residential units, a 500-room resort hotel and convention center, and amenities including retail and restaurants1. Also on site will be an eight-acre Crystal Lagoon, a self-cleaning, perpetually blue body of water, complete with a beach. And this all-in-one, town-within-a-town is in Rowlett, TX, a far northeast Dallas suburb, which fronts Lake Ray Hubbard.
It's anticipated that Bayside will attract many people, people who are interested in the resort type of life, and who can still be near their Dallas-area jobs. But while Bayside is in the dirt-work phase, we thought it would be interesting to examine Rowlett's population and housing now. A look at the population characteristics and housing trends tells us that Rowlett is already becoming a big deal.
A Tale of Two Counties
Like many townships and cities throughout Texas, Rowlett straddles two counties: Dallas and Rockwall. From a housing standpoint, both Rockwall and Dallas counties experienced an increase in the median sales prices of houses. Houses in Rockwall County did stay on the market a little longer than in neighboring Dallas County. And, in both counties, the monthly inventory of homes is fairly low. Below is December 2016 information from the North Texas Real Estate Information Systems.
There are two things to keep in mind about these metrics. First, these are from December, 2016. Why is that a big deal? The housing market generally slows down during the holiday season. Clearly, the housing market did slow somewhat, but it's still rumbling forward.
The second issue to consider is that Rockwall County had 102 pending sales in December, while Dallas County reported 1,3882. Though both numbers were lower, year-over-year, it still boggles the mind that, in the depths of the so-called "slow" housing season, both counties will experience a high number of closings in the coming weeks.
Blowing and Going in Rowlett
Tucked away on Dallas' far northeast side, the city of Rowlett has been considered a charming, small town, complete with a picturesque lake. More are discovering this area, and are relocating.
According to the U.S. Census Bureau, the 2010 population in Rowlett stood at 56,119 people. The 2015 population estimate (the most recent information available) was 60,2363. The median age is 38 years, while 90.4% of the population at least graduated high school4. Additionally, close to 32% of the population earned a bachelor's degree or higher. It's safe to say that families with growing children seem to like the city.

Additionally, the population is earning a decent living.
The above metrics are based on 18,733 total households. Though the population isn't wealthy, a fair number earn between $100,000 and $150,000 a year. This likely goes hand-in-hand with the population's education; the higher the education attainment, the higher the paycheck.
What Does this Mean?
Rowlett is morphing from a small town on a lakeshore to a fairly good-sized suburb even now, before Bayside has begun offering its amenities and residential units. Lake Ray Hubbard has been attractive to those who fish and enjoy water sports. And, as the Dallas-Fort Worth area continues attracting jobs and population, Rowlett and other towns fronting the lake, will likely bring those who want to be near the bustle, but live away from the hustle of Dallas' various employment centers.
The problem facing Rowlett, as it is other areas, is that of affordable housing. With the median sales price of a home climbing higher, there is a possibility that families wanting to live in Rowlett might be priced out of the market.
[1] Discover Bayside (2017). Retrieved from http://discoverbayside.com/.
[2] Local Market Updates (December 2016). North Texas Real Estate Information Systems Inc. Retrieved from http://www.ntreis.net/documents/NTREISSTATS_181201714138.pdf
[3] Rowlett City, TX (2016). U.S. Census Bureau. Retrieved from https://factfinder.census.gov/faces/nav/jsf/pages/community_facts.xhtml
[4] Ibid.